Products
DISPERSE RED E-XD 100%,DISPERSE RED 9
TECHNICAL DATA SHEET
TDS
Product Name: DISPERSE RED EXD (DISPERSE RED 9)
Code: DR9-EXD-100 Countertype/Other name:
ABCOL Pink R ( Abbey Color Inc. )
Amarplast Red SR ( Amar Dye Chem Ltd )
Disperse Smoke Red( Sinochem Ningbo Imp & Exp Corp )
Color index: 60755 CAS No.: 2379-90-0 EINECS: -
Molecular Formula:C15H11NO4 Molecular Weight: 269.25
Molecular structure: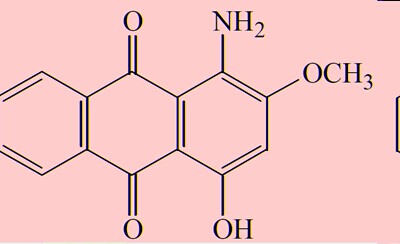 Physical and Chemical properties:
Standard(Vinegar fiber)

Ironing Fastness

Light Fastness

Persperation Fastness

Washing Fastness

Fading

Stain

Fading

Stain

Fading

Stain

ISO

4

4

3

4

3


Use: Used for silk, acrylic, tannin mordant dyeing cotton dyeing, also can be used for leather, paper, hemp and glue directly printing and dyeing, the discharge printing. Can also be used in oil and fat, paint color, also can be used in the preparation of color which used in ink.
Packing:25kg bags,carton,drums